Sell My Wedding Dress!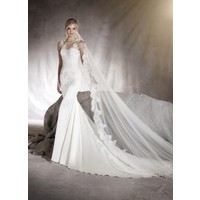 Looking to Sell your wedding dress Looking to Sell your wedding dress, the best place to go is www.preownedweddingdresses.net.au for value for money and best exposure!
So you have had the wedding of your dreams and now you are thinking of the next stage in your life. At this point some brides are thinking I want to sell my wedding dress.
There are may reasons for selling your wedding dress but most commonly is the age old reason.. cash. We all know weddings are expensive and the (sometimes) product of marriage is even more expensive - children! So for many (now married) brides their attention quickly turns to the latest prams, cots and baby accessories which tend to be rather expensive to the novice byuer. To fund this new and exciting time in a womans life that dress that may have cost thousands can be the obvious source of funds.
There are many dedicated websites to sell a wedding dress on including our favourite www.preownedweddingdresses.net.au. Just be sure to look around at similar dresses to get your pricing right and always be a safe and savvy seller in this world of online selling!
---
Leave a comment