How to Choose the Right Table Linen
Author: JPL Date Posted:13 September 2016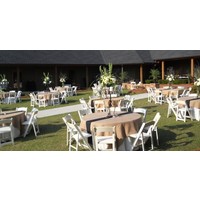 Choosing the right table linen for your event. Most business type events favor lycra covers for their events and usually in black. Fitted bar leaner covers look sleek and classy to transform what would be a boring old cocktail table. Lycra chair covers finish off a room and also bring a professional a
Most business type events favor lycra covers for their events and usually in black. Fitted bar leaner covers look sleek and classy to transform what would be a boring old cocktail table. Lycra chair covers finish off a room and also bring a professional and classy touch to what is sometimes a tired function room.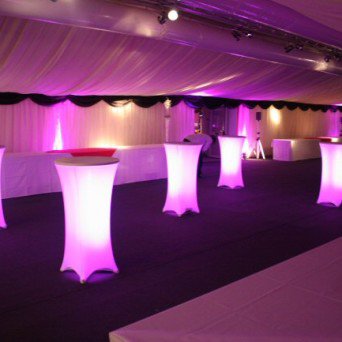 Weddings on the other hand always lean towards the 'flowing' linen.Table skirting with swagging gives that romantic feel. Crisp white tablecloths teamed with a satin or organza table runner can really give a room a lift. Nothing says wedding reception like crisp white linen. Lycra chair covers can be softened with an organza chair sash - match the colour with a table runner and you will be anazed at how different the room will look.

Never understimate the power of good event linen to lift a room and give it a base for any decorations. If you are stick for ideas for your event stick with good quality linen and find yourself a stylish florist for centrepieces - classic, you just can't go wrong!
---
Leave a comment